Custom CRM Solutions for Businesses in Canada
The Technology Your Business Needs
Canada has a fairly free economy and it's industries enjoy an ecosystem with strong fiscal health. It is the world's second largest country in terms of geography and boasts of a highly developed mixed economy with the 10th largest nominal GDP. The country's economy is dominated by the service industry, employing about three quarters of Canadians. Keeping Canada's business climate in view our CRM development solutions encapsulate every essential and competent feature for the enterprises to stay miles ahead of the competition. 
We are serving the following industries and many more with CRM consulting services in Canada that automate marketing and sales processes along with better tracking and management of business performance:
Education
Healthcare
Manufacturing 
Finance and Insurance
Agriculture and Forestry
Real Estate and Construction
Professional, Scientific, and Technical services 
Salesforce Professional Services for Canada
Establish a blazing trail of happy customers with Canada's #1 customer service software and our services for the CRM platform ensure that intelligent and personalized customer service is at the core of your enterprise. Our Salesforce CRM development for Canada based businesses delivers an omni-channel customer experience and elevates the migrated data from the legacy system to actionable insights while giving a unified, 360-degree customer view. ADVANZ101's seamless CRM application development combined with the agile platform helps keep service operations as efficient as possible. 
Salesforce Integration Services
Salesforce Consulting Services
Salesforce Customization Services
Salesforce Implementation Services
Salesforce CRM and Data Migration Services
Salesforce Upgrade, Support, and Maintenance Services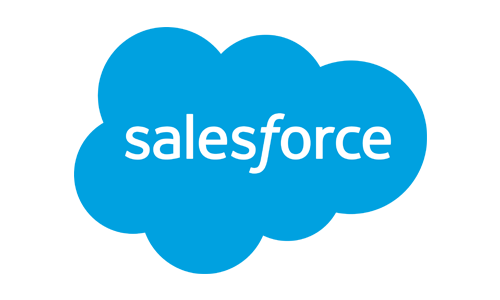 MS Dynamics Professional Services for Canada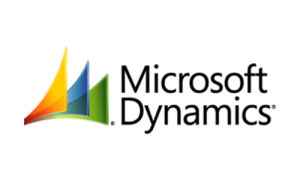 Consumer behaviour is driving transformation across industries, and we offer the most fitting Microsoft Dynamics CRM Development Services for Canada based businesses to meet the challenges presented by the market, especially consumer expectations in the most precise and personalized fashion. With our MS Dynamics CRM Consulting in Canada and end-to-end solutions for business applications, the breaking of information silos between CRM and ERP becomes easier. And with data and business intelligence we empower your employees and team members, better engage customers, and streamline operations. 
Microsoft Dynamics Consulting Services
Microsoft Dynamics Integration Services
Microsoft Dynamics Customization Services
Microsoft Dynamics Data Migration Services
Microsoft Dynamics Implementation Services
Microsoft Dynamics Upgrade, Support, and Maintenance Services
ZOHO CRM Professional Services for Canada
As a ZOHO CRM development company for Canada based businesses, we help with successful implementation of ZOHO software for SMEs, large enterprises and all verticals alike. Our ZOHO certified CRM consultants instill mutual understanding throughout the project course and ensure effective CRM implementation. Our experience and deep knowledge of ZOHO software and cloud concepts aids in successful system customization which in turn improves the existing sales processes and integrated marketing automation. We will advise you with the best ZOHO business solution for your needs. 
ZOHO CRM Consulting Services
ZOHO CRM Integration Services
ZOHO CRM Data Migration Services
ZOHO CRM Implementation Services
ZOHO CRM Upgrade, Support, and Maintenance Services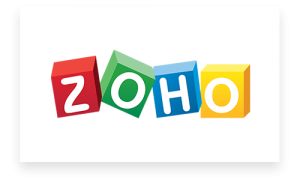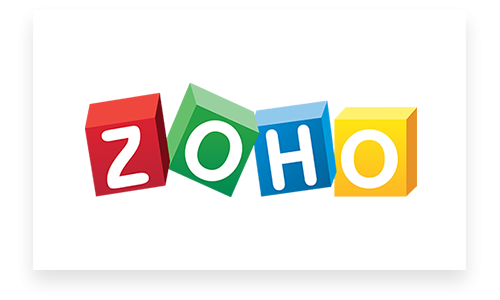 SuiteCRM Professional Services for Canada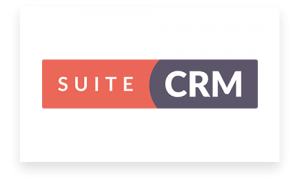 Our SuiteCRM development services for Canada based businesses are the perfect alternative to proprietary CRM software applications. ADVANZ101's unique and customizable SuiteCRM solutions are for businesses of all sizes, as long as they are looking to effectively manage their client relationships, easily access customer and other important data, and adroitly maximize business workflow. With our rich experience in Open Source CRM solutions combined with SuiteCRM's versatility, firms are sure to find their one stop sales and marketing solution for overall business efficiency and profits increase.
SuiteCRM Consulting Services
SuiteCRM Customization Services
SuiteCRM Integration Services
SuiteCRM Data Migration Services
SuiteCRM Upgrade, Support, and Maintenance Services 
SugarCRM Professional Services for Canada
As a SugarCRM development company in Canada we provide businesses with all the necessary support to ensure a successful implementation process. Our extensive knowledge of SugarCRM helps businesses optimize it to its maximum potential; deep understanding of the platform makes for smooth integrations. We take into account the essential needs of every business we work with, this approach allows us to provide tailored services to our clients along with a flexible pricing structure. Meet all your entrepreneurial needs with our SugarCRM solutions that support your business as it evolves and grows. 
SugarCRM Consulting Services
SugarCRM Customization Services
SugarCRM Integration Services
SugarCRM Data Migration Services
SugarCRM Upgrade, Support, and Maintenance Services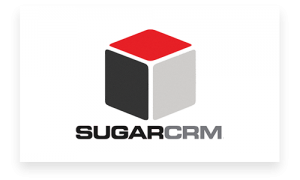 Given our experience in Canada's business landscape, we understand your requirements from the go. Our commitment to serving you with the most responsive support is carried all the way through from our project managers to our developers, guaranteeing the best service from our team. Reach us on info@advanz101.com with your requirements or click below. 
Get top-notch CRM solutions!
Empowered Sales and Marketing for Businesses in Canada