MS Dynamics CRM Implementation for FinTech payments & billing company
A centralized application that automated the sales and customer support operations for the Fintech company. Customer service team was able to manage outgoing & incoming calls from the system itself. The team can use the system to track the customer-contact interactions, orders, and historical information.
No system to manage customers and contacts
Customer Support was handled by operators via phone calls
No system to manage lead conversions and sales forecasting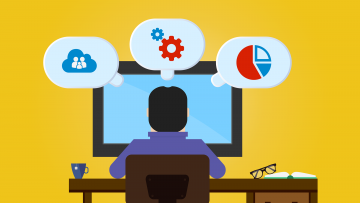 Programming Language: .Net
CRM Platform: MS Dynamics CRM
Database: MSSQL
Web Server: Apache Tool
Other Tools: Asterisk
Team Size: 4
Implementation Model: Agile
Engagement Model: Onsite / Offshore
MS Dynamics was implemented to support sales and customer support organizations
Integration of Asterisk with MS Dynamics CRM helps to track and manage the Outbound & Inbound call of customers
Interaction with customers on customer support issues using Social CRM
Manage customers, contacts, leads, leads to account conversion and sales forecasting
Support teams provided customer support via chat as well as phone calls
Tracking activities, lead conversions
Assisted sales teams in sales forecasting
Reducing man efforts and saves time without any manual work
The team is knowledgeable and diligent in their approach with fantastic attention to detail. The timescales are precise and all tasks are completed within.
Looking for ways to improve the business performance?
MS Dynamics Improves Profit & Performance