SuiteCRM Implementation for Gold's Gym (UAE)
Gold's Gym, well-known brand across globe. One of its chain in Middle East UAE needed a system which can act as a centralized platform for all its day to day activities and have a track of all. Advanz101, Implemented an CRM Solution i.e, SuiteCRM. CRM was designed in such a manner that have has the capability to track & manage the day to day activities of Gold's Gym.
No system exists to track down members, payments, registrations etc.
All records & data was either on excels or on a work diary
No proper communication within internal team as all Information was shared or exchanged within team was by email itself
No historical data available of Members, Payments, Registrations, new & old customers etc.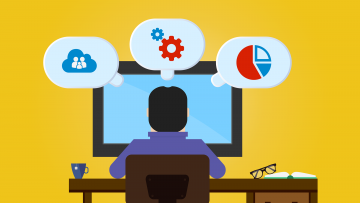 Technology: SuiteCRM, PHP, MySQL
Reporting Tool: JasperSoft
Team Size: 8
Implementation Model: Agile
Engagement Model: Onsite/Offshore
Implemented SuiteCRM as central platform for day to day activities
Integrated SuiteCRM with the Website form to capture Organic leads
Integrated SuiteCRM with reporting tool for reports as per criteria defined Roles, Teams & Permissions as hierarchy defined by Gold's Gym
Customized CRM which includes different team hierarchy, payment tracking, historical data, member's zone & much more
Provide 360 view of all club members / contacts & business information.
Provide extensive reporting and management capabilities.
Provide CRM access to all clubs of Gold's Gym.
Provide a centralized system that can integrate with other systems in the future, bringing in and sharing back data.
Easy to use, intuitive, user friendly.
Co-working with AAHG internal business teams, hosting infrastructure team and technical team.
Work was performed quickly and efficiently with very prompt and clear communication. I would have no hesitation in using the service again.
Looking for ways to improve the business performance?
MS Dynamics Improves Profit & Performance