Salesforce CPQ Solutions for any Industry
Adapt, scale, and change your business forever with Salesforce quote-to-cash solutions (also known as CPQ solutions). For automating your Quote-to-Cash process, understanding what it means is imperative to sales transformation.
"CPQ is a sales tool for companies to quickly and accurately generate quotes for orders. CPQ applications often work in tandem with CRM platforms, ERP programs, and other business technology, which helps ensure integrated data as well as accuracy."  
- As explained by Salesforce
Choose ADVANZ101 Salesforce CPQ Solutions to
Automate invoicing and payments process
Process amendments and prorations during acquisitions 
Create quick and accurate quotes and proposals 
Configure the perfect solutions suited to your customer's needs 
Eliminate errors in proposals, quotes, orders, contracts, and invoices 
Salesforce Product, price order configuration and quote

 generation

 

Salesforce Data migration of products, price books etc.

 

Proposal Generator – Proposals integration with DocuSign

 

Creation and management of Salesforce sales contracts

 

Electronic signature integration

 

High level of Invoicing process automation

 

Subscription Billing management

 

Payments collection 

and

 management 

 

Varied tax systems 

management

 

Salesforce CPQ and Billing for Salesforce Communities

 
Salesforce CLM Solutions for all Enterprises
Step up CPQ in Salesforce with integrated, enterprise-grade Contract Lifecycle Management (CLM) solutions that accelerate sales productivity and expedites sales cycles, generating an exponential increase in revenue.  
Contracts being the most important piece in the sales process need constant reviews and optimal management, this makes the Contract Lifecycle a complex process involving different tasks.  
From creation of a contract to managing the post-approval period, which in itself contains a set of different stages viz., administering the contract, enforcing terms, and data reporting – the CLM function gives you complete control over the entire spectrum of the contract management process.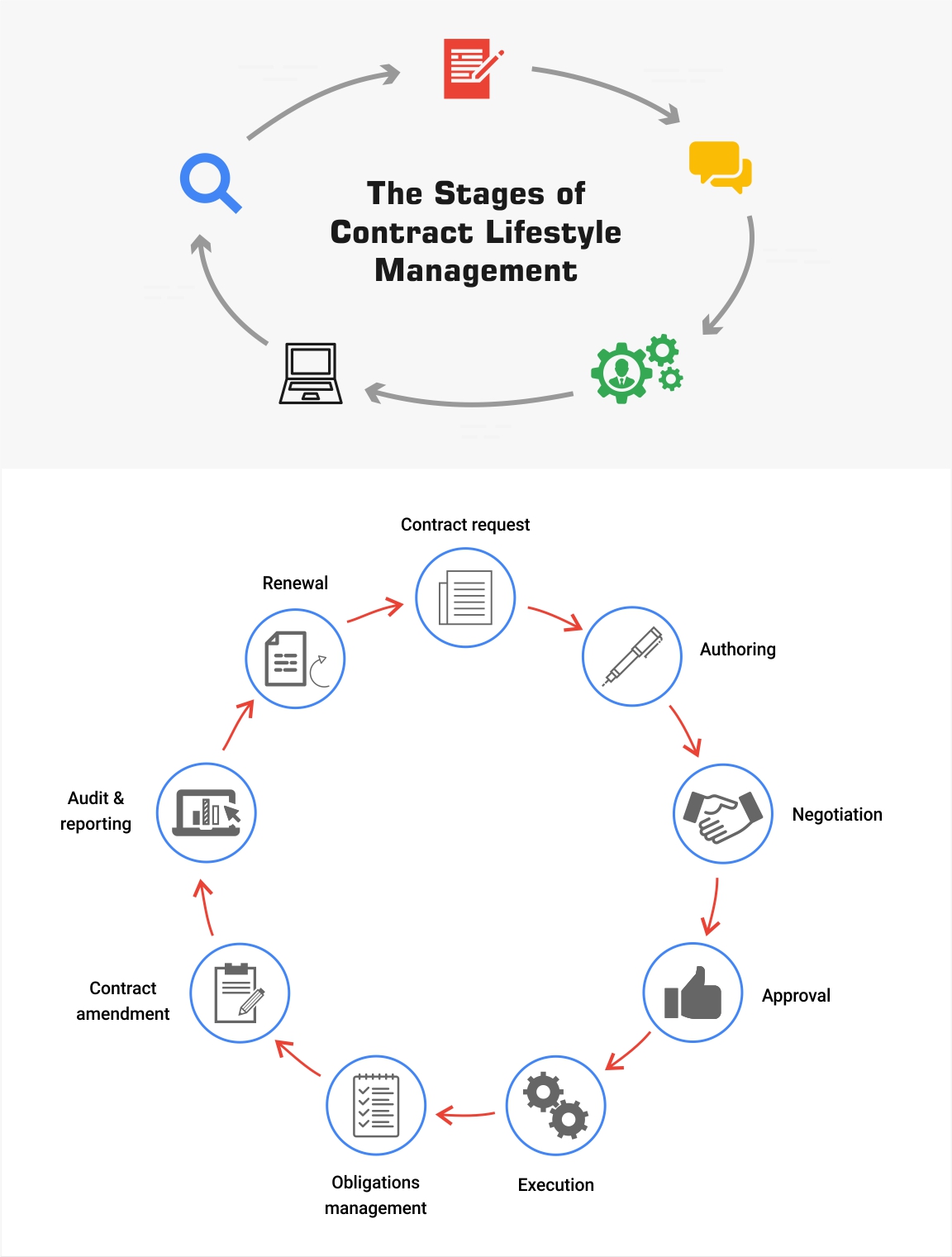 Choose ADVANZ101 Salesforce CLM Solutions to
Maintain a centralized contract hub 
Standardize the contract creation process 
Organise smooth changes and edits during negotiations 
Streamline the global processes for each contract type 
Ensure live contract reporting and analysis  
Manage overall contract administration and reduce risk exposure 
Comprehensive Features and Benefits
Automated contract creation from Salesforce quotes

 

Proactive alerting and recommendation 

for improved renewal rates

 

Electronic signature and a 

Terms

/C

lause library

 

Automatically import 3

rd

 party agreements

 

Expansive 

Template and contract repository

 

Ensure

 

version control and history 

through

 a single repository

 

T

racking of contract lifecycle processes

 via meticulous graphics

 
Help your team sell more with our Salesforce CPQ & CLM Solutions