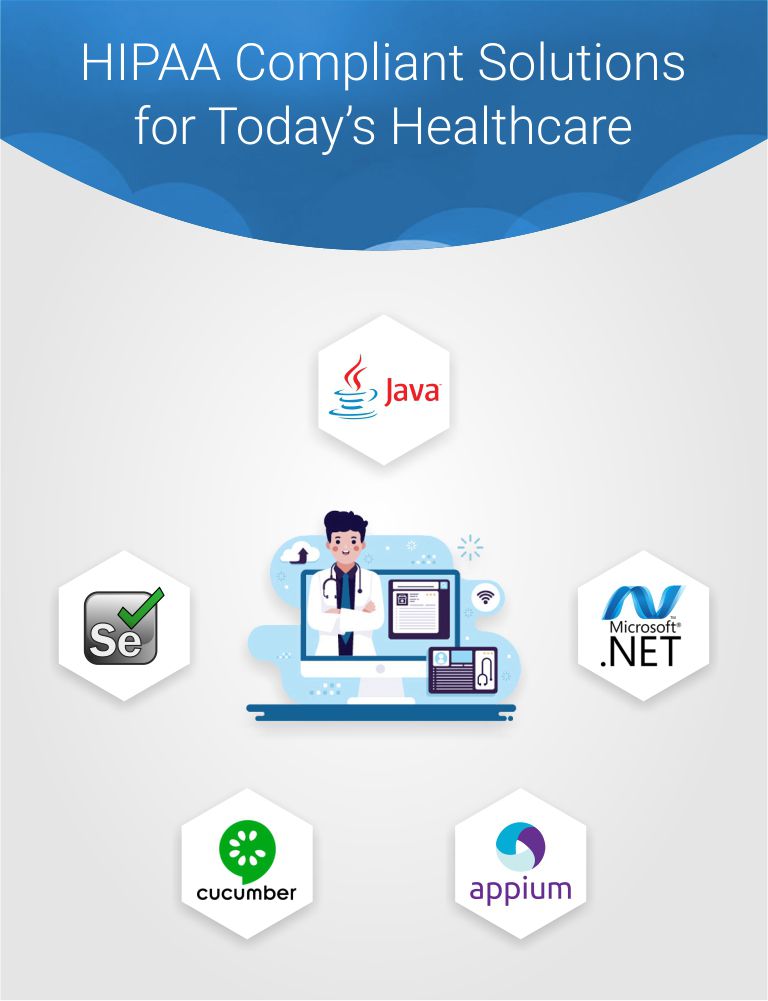 HIPAA Compliant Solutions
As the world deals with growing, ageing populations along with epidemics and pandemics, healthcare providers are presented with a prevailing challenge to drive better health outcomes, ensure operational efficiency, increase healthcare accessibility, and improve patient satisfaction. We fill these gaps with high-impact Health IT Consulting Services and Solutions which include
HL7 integration and related services
Healthcare Data Management and Analytics
Patient Care Management/Care Coordination
EHR and EMR Software Development
Telemedicine Solutions
Report application maintenance
Technical and functional consulting
To meet the challenges posed by present day's healthcare landscape we provide IT strategy and solution consulting for businesses in USA, Canada, Australia, and across the globe that are involved in delivering diagnostic, remedial, preventive, and therapeutic services such as clinics, hospitals and other healthcare setups. We also cater to pharmaceutical and medical equipment manufacturers, and health insurance firms.
Application Development for Healthcare
We meet our clients' requirements with a full stack of medical app development services that include a user friendly UI/UX design, back-end implementation, capability to integrate with multiple internal systems like EHR/EMR, RCM, LIS, RIS, and data security assurance. Cloud, Custom Web Solution, and CMS are dealt with due expertise while Cross Platform, Enterprise Mobility, IoT, and Responsive Web for mobile.
Technology Ecosystem – Java and Microsoft .Net platform
Automation Testing Solutions for Healthcare
We have QA teams with functional knowledge and rich experience of healthcare processes, systems, and applications that help us perform effective manual and automation testing. We make faultless healthcare systems a possibility with software testing of applications to deliver quality results in a secure and compliant mode. Testing of healthcare applications requires deep technology expertise and we are your one-stop destination for that.
Domain experts in Java, Selenium, Calabash, Appium, Cucumber, QTP, MTM, Test Partner, and AppPerfect Test Studi
Testing types – Functional, Conformance, Interoperability, Load and Performance testing
Reimagine Healthcare with our IT Solutions