Build a Customer-Centric Business with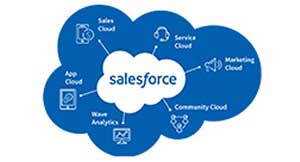 Our Best Practices for CRM Strategy and Salesforce Optimization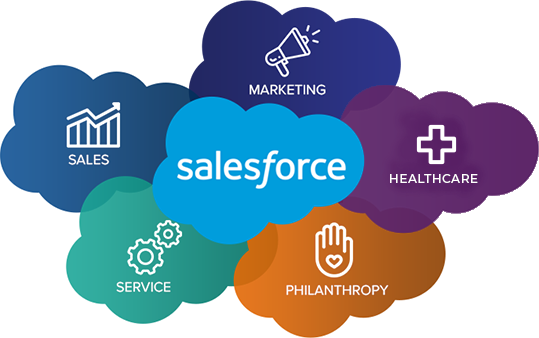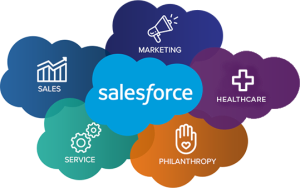 Our specialty – Automotive cloud, Customer 360, Health Cloud, Non Profit, Revenue Cloud, Sales cloud, Salesforce CPQ and Revenue cloud
Our unmatched Training and Support Packages
Holistic solutions for implementing Salesforce
Our focus is always on building solutions that improve sales and amplify productivity while keeping business operation costs under control. To achieve this entrepreneurial efficacy, we provide the following Salesforce services and solutions. 
Established in 2007, ADVANZ101 Business Systems Inc. is a steadfast technology partner and a distinguished provider of Salesforce Consulting Services and Salesforce Development Professional Services for USA, Australia, Canada, and other regions across the globe. Prominent enterprises and brands lead their markets by leveraging our Salesforce solutions and niche expertise. Our Salesforce specialists take on every project by pre-empting all customer-facing challenges to deliver a positive outcome and omni-channel success.
Our motto, TOGETHER WE GROW is at the heart of every process at ADVANZ101. This approach translates to entrepreneurial success for our clients AND as a seamless experience for their end users. The diversity of skills coming together as one unit ensures output quality and we rigorously enforce these quality standards to embed them in our company's thinking.
We have seen the CRM applications market evolve, transform, and take many turns, this accumulated experiential knowledge equips us to help our customers face market challenges of today, tomorrow, and including those that the coming years will usher.
"I am Extremely satisfied with Advanz101 Jobs. They are a provider I would always recommend and look forward to working with again. Thank you." Brainstormaction "Work was performed quickly and efficiently with very prompt and clear communication. I would have no hesitation in using the service again."
"The assignment was tougher than expected, but they came through." Alder Koten Houstan "Advanz101's team have been a great help to us with our SuiteCRM system. The team is knowledgeable and diligent in their approach with fantastic attention to detail. The timescales are precise and all tasks are completed within. Our system is very much a customized integration involving SuiteCRM and Advanz101 team have taken the time to understand our needs as a business and assist us with restoring and enhancing functionality. I thoroughly recommend Advanz101 to anybody seeking SugarCRM or SuiteCRM assistance."
Mark Gould – Chief Operating Officer
"I am Extremely satisfied with Advanz101 Jobs. They are a provider I would always recommend and look forward to working with again. Thank you."
"The assignment was tougher than expected, but they came through."