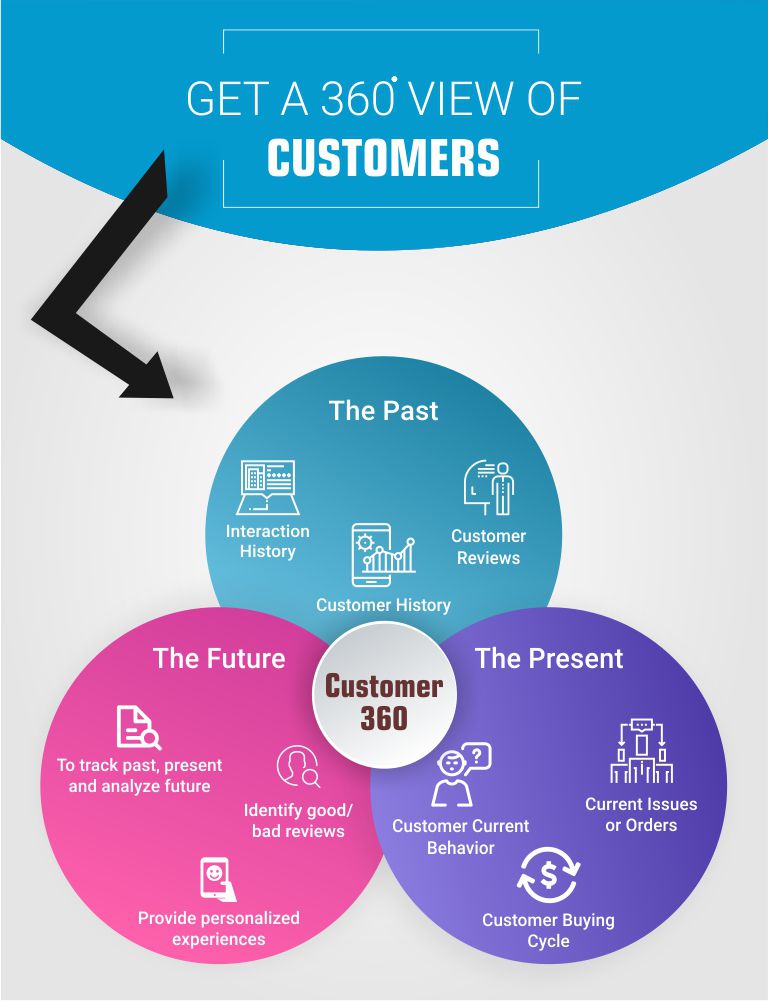 Unite Teams with Customer 360 for Consistent Growth
Unify – Segment – Activate Data Across Every Customer Touchpoint 
Your marketing, sales, commerce, service, and IT departments are connected by Customer 360 so they can collaborate with each other to increase productivity, improve efficiency, and cut expenses. Additionally, with Data Cloud, you can create customer magic from a single dependable platform by combining best-in-class apps with automation, intelligence, and real-time data.
Multiply Benefits with Customer 360 Products for any team in any industry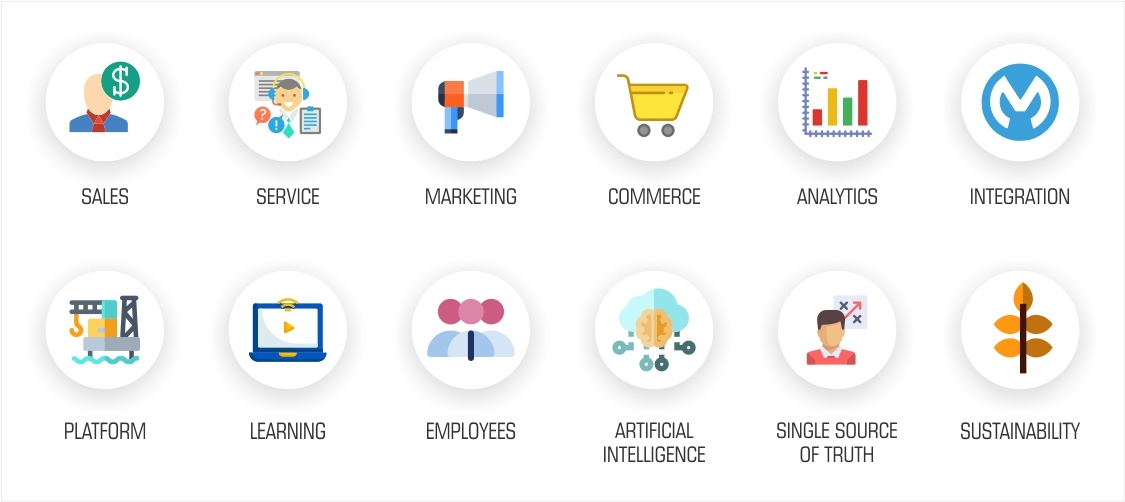 The best experiences are what your customers desire. Deliver them consistently with Customer 360's expansive breadth of offerings. Teams collaborate more effectively when Customer 360 is in place, which provides a shared view of every customer for all teams. The outcome? Greater team productivity, happier and more loyal customers, and bigger cost savings — all of these things accelerate a business' progress towards its goals and objectives. 
Turbocharge Customer 360 with Salesforce Genie 

Salesforce Genie is the latest addition to Salesforce, amplifying the capability of Customer 360 by making the data available in the Salesforce Customer Data Platform product(s) accessible to other parts of Customer 360, and extending it to external applications as well in real time. 
Personalized Customer Experience: Allows businesses to gain a 360-degree view of their customers, enabling them to provide personalized experiences and build stronger relationships.
Enhanced Data Management: Facilitates a comprehensive solution that allows businesses to manage their customer interactions across multiple channels and touchpoints. It integrates data from various sources into a single, unified view, allowing businesses to easily access customer information and gain insights into their behaviours and preferences.
Improved Sales Performance: Provides a range of tools for analyzing customer data, including dashboards and reports, enabling businesses to make informed decisions and act based on customer insights. Additionally, Customer 360 allows businesses to automate their sales processes, enabling them to close deals faster and improve customer satisfaction.
360-Degree View of Customers: Gives businesses a complete view of their customers, including their preferences, purchase history, interactions, and social media activity.
Omni-Channel Engagement: Enables businesses to engage with customers across multiple channels, including email, social media, mobile, and web.
Customizable Dashboards and Reports: Provides a range of customizable dashboards and reports that enable businesses to analyze customer data and gain insights into customer behaviors and preferences.
Marketing Automation: Allows businesses to create targeted marketing campaigns that are personalized to each customer, helping to improve engagement and drive sales.
Sales Automation: Helps businesses automate their sales processes, including lead generation, opportunity management, and sales forecasting, all while improving sales performance and customer satisfaction.
Customer 360 provides businesses with a comprehensive solution for managing their customer interactions across multiple channels and touchpoints. With a 360-degree view of customers, businesses can provide personalized experiences and build stronger relationships.
Salesforce Customer 360 will be an asset to your business; however, running this tool requires proper knowledge, which ADVANZ101 provides. Contact us for expert guidance on Salesforce Customer 360, our team of certified Salesforce Consultants will be with you in a click. 
Salesforce-to-Salesforce is a feature of the Salesforce Customer 360 platform that allows businesses to share data and collaborate with partners,...
Read More
Generate Real-time Customer Magic with Customer 360 Solutions