Uniting different teams across Salesforce has never been easier than the advent of Salesforce Customer 360 in 2018, the world's first real-time CRM that brings customers out of 'experience silos' and unites data from different parts of a company around its customers. Customer 360 has been responsible for smoothening out the disjointed customer experiences that have adversely affected business-customer/client interactions for years.
To answer what is the purpose of Salesforce Customer 360 in brief, we would say, it is a platform that enables businesses and brands to seamlessly connect with customers across the multiple platforms by creating a real-time, unified 360-degree view of customers.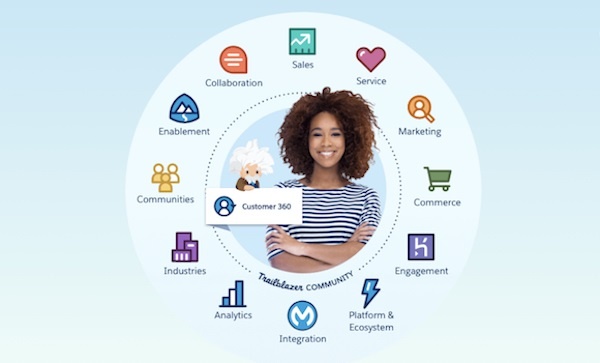 Delving further into what capabilities does Salesforce Customer 360 provide businesses?
The goal of Customer 360 is to create a seamless, personalized journey for every customer with the respective business' brands they are engaging/involved with or the products they buy. This would require B2B and B2C companies to connect with every external and internal channel that customers interact with.
Some of the core capabilities include
Advanced Audience Segmentation to deliver personalized experiences for each customer.
Optimization using Einstein AI insights.
Data Unification across all channels – Customer Website, Email, Telephone, Social Media, and Databases.
Consent Management – create rich, comprehensive customer profiles.
Protect Customer Data using Customer 360 Privacy Center.
Real-Time Magic with Salesforce Genie
It would be natural to ask now about what category of customers will choose the Salesforce Customer 360 platform?
In simple terms, any B2B and B2C business that places a premium on developing Brand Equity, and providing real-time, seamless customer experience can implement and benefit from Salesforce Customer 360 platform. Additionally, a Customer 360 platform implementation requires data to be integrated from multiple sources like databases and channels. This could mean a significant investment in time from the leadership, IT and Operations teams and a collaborative effort is needed from these teams to make it successful.
Recent developments
During Dreamforce 2022, Salesforce further bolstered the Customer 360 platform by introducing Salesforce Genie, a hyperscale real-time data platform that powers the entire Salesforce 360 platform. As per David Schmaier, President and Chief Product Officer, Salesforce, 'Genie is a high speed, hyperscale data lake infrastructure that powers all of Salesforce applications. Genie makes all of the applications better.' (Quote courtesy: EnterpriseTimes)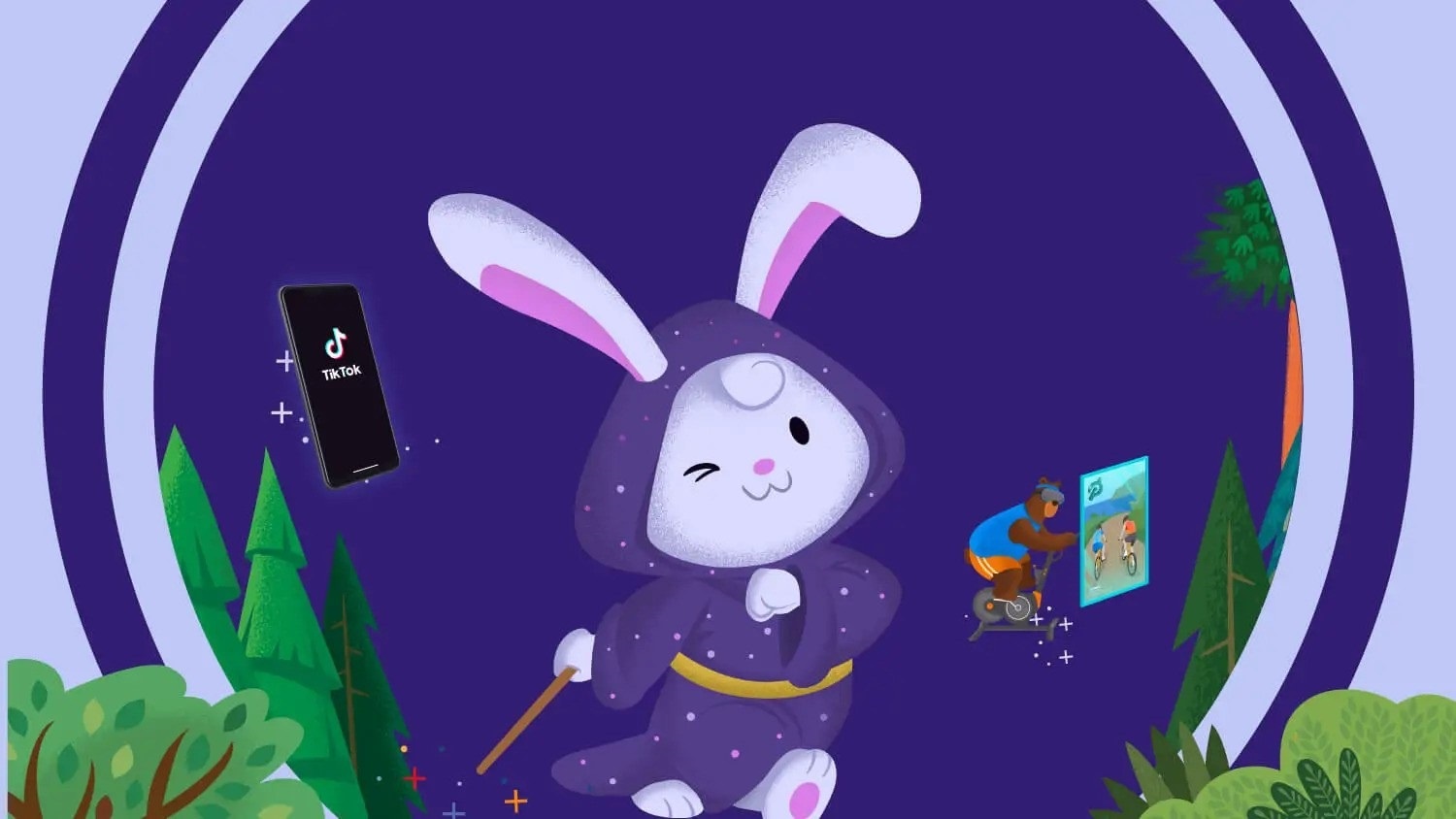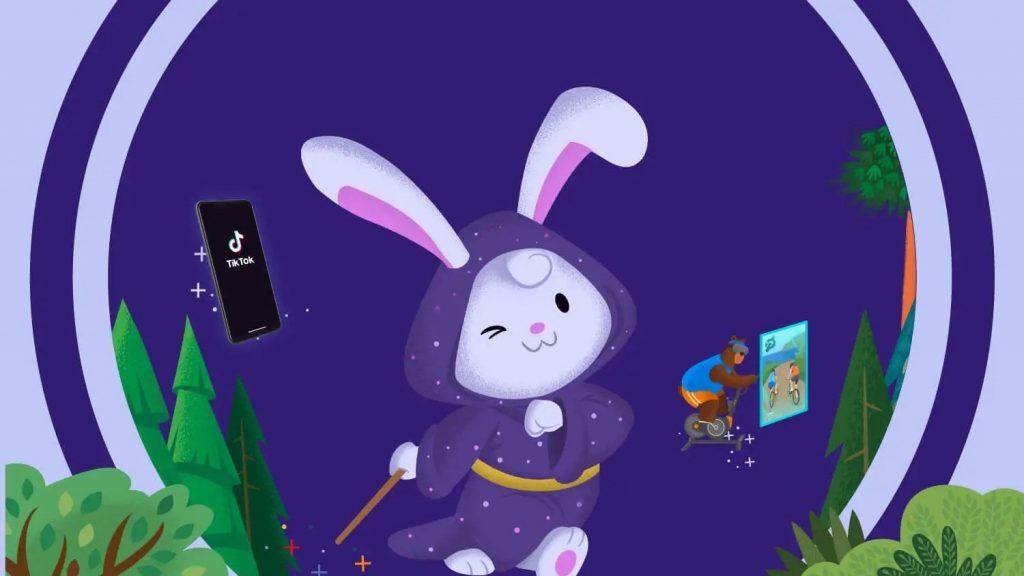 You would be curious to know by now about how the Salesforce Genie will make a difference to the Salesforce Customer 360 platform?
Salesforce Genie provides real-time updates into the Customer 360 platform every millisecond. This in turn allows the Customer 360 platform to provide a real-time experience to the customer based on the customer's interactions in the real world.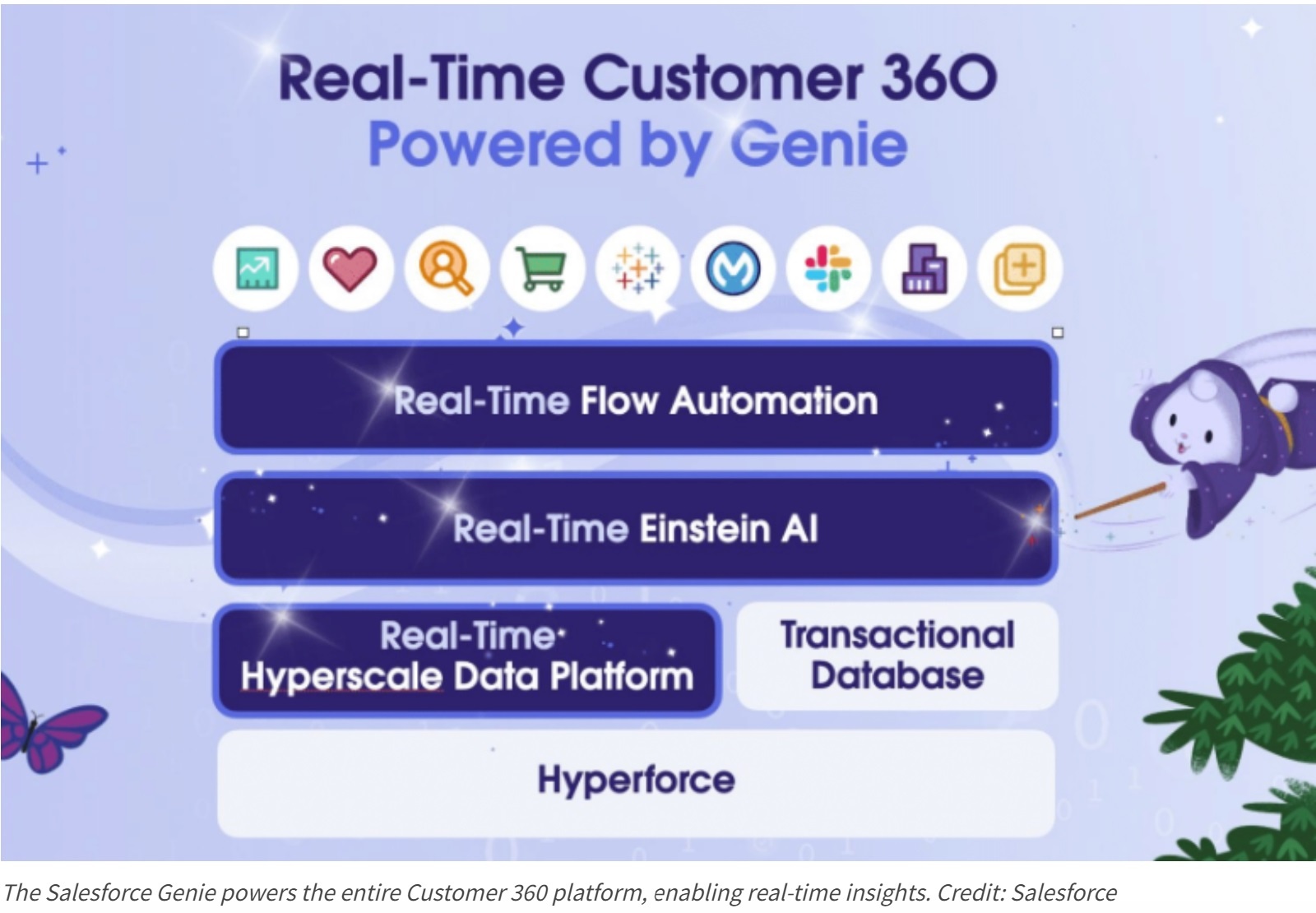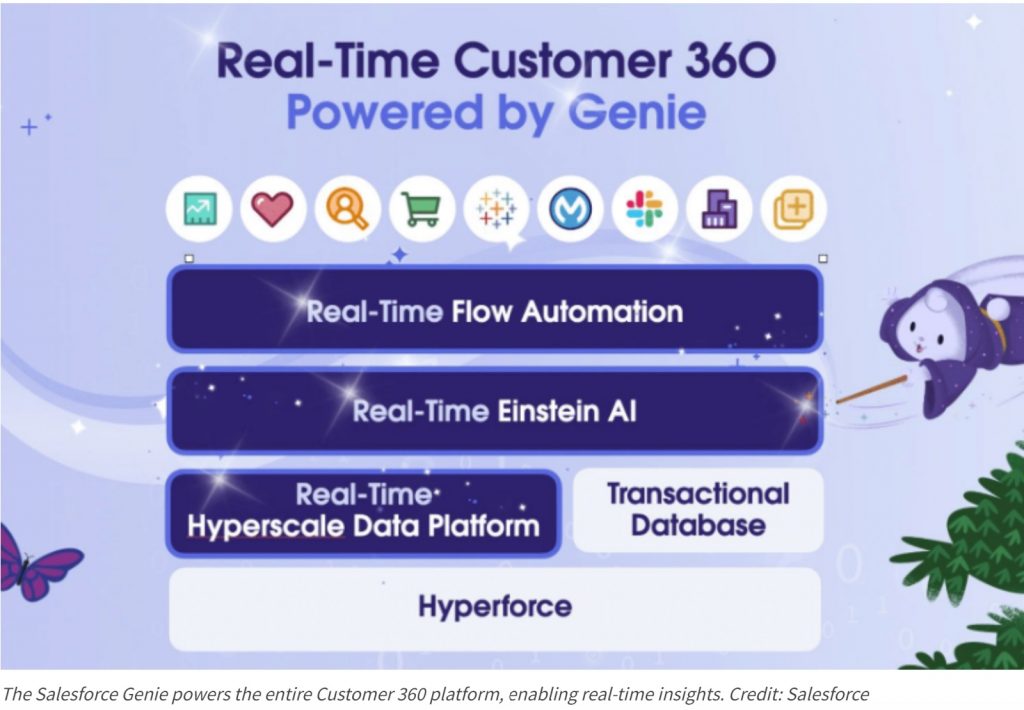 Salesforce Genie is said to bring 'data magic' to Customer 360 as we eagerly await with crossed fingers.