The best brands combine 'commerce, customer, and conscience'.
– Giles Lury, The Value Engineers
The corporate world like every section of our global community is hoping that COVID-19 has a short-lived impact but in the interim is also preparing for challenges of all kinds that await it in the short-run and in the post-pandemic future.
There has been a seismic shift in the way businesses are operating in this unique situation, with a newly remote workforce; by integrating/centralising information from disparate resources; increased usage of virtualizing tools. And the narrative is not different for businesses in the SaaS domain. CRM companies are no different and approaching this situation with empathy and pragmatism as each SaaS firm sees an uptick in remote work management.
Herewith, casting a lens on CRM market leaders and the path they have undertaken to ensure continuous value-centric services to their customers along with the safety and wellbeing of their team members.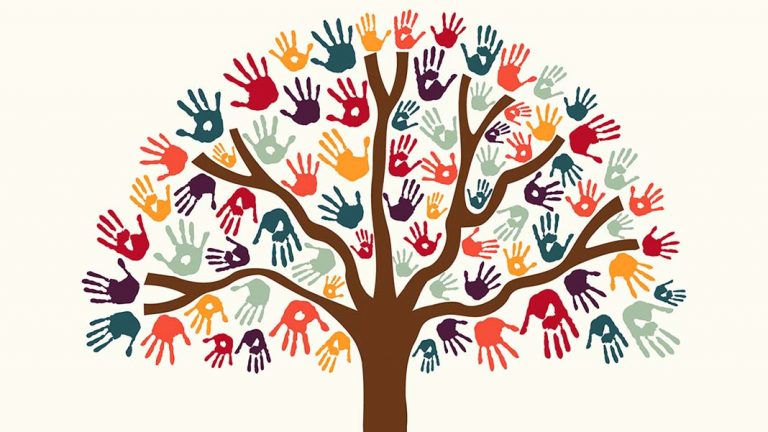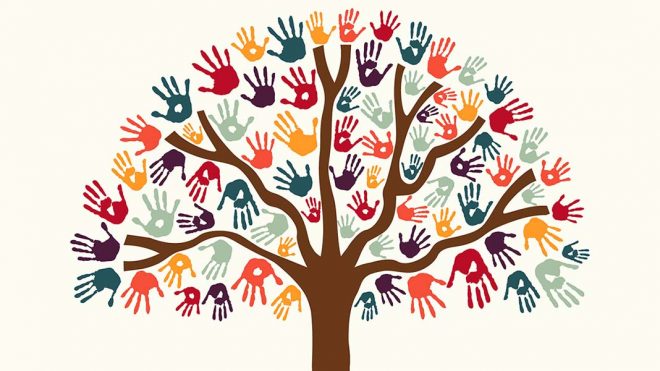 Salesforce
1. Salesforce has cancelled all its events for the rest of 2020 and has converted them (rightly so) into virtual events. Its largest event of the year, the annual Dreamforce conference that was attended by over 1,70,000 attendees has also been made virtual in the backdrop of the evolving COVID-19 situation.
2.  To start with, the cloud giant began with helping small businesses, which are at the heart of US' communities. For that it created Salesforce Care to give small businesses the resources to help get through the coronavirus crisis. This includes free tools for 90 days to keep these businesses' customers and employees connected and safe. Salesforce Care basically allows organizations to rapidly respond to customers, employees, and partners during the initial phase of the crisis. 
3. As part of the brand's commitment to supporting small businesses, it has created the Salesforce Care Small Business Grants. These $10,000 grants provided capital to help U.S. small businesses weather this crisis. The grant application process is now closed and international small business support is expected to be announced soon.
4. Till May 1, 2020, Salesforce has delivered PPE to over 193 healthcare facilities across 10 US states and sourced more than 50 million units for hospital systems in the U.S., U.K., France, and India through a partnership with University of California at San Francisco Health (UCSF Health).
5. On May 5, 2020, Salesforce announced Work.com, a suite of new technology solutions and resources to help business and community leaders, along with their customers across the world to reopen safely while reskilling their employees, basically putting employee and visitor health and safety first while responding proactively to restarting the economy as COVID-19 containment relatively improves. 

MS Dynamics 365
1. To help organizations take advantage of the following solutions, Microsoft has made Power Apps, Power Automate, Power Apps portals and Power Virtual Agents available for a free six-month product offer, that includes all premium capabilities for customers in the healthcare, education, nonprofit, and government sectors:
The Microsoft Power Platform team worked with the Swedish Health Services (largest non-profit healthcare provider in the greater Seattle area), to create apps/dashboards for easy available inventory visibility, managing emergency responses, and staffing needs. With the 'Healthcare Emergency Resource Tracking Solution' the emergency leaders can also leverage the decision support dashboard to make decisions.
With Crisis Communications (a low-code solution combining Microsoft Power Apps/Power Automate/Teams and SharePoint to coordinate information sharing and team collaboration) employees can report work status/make requests, admins can push updates, news including RSS feeds from the WHO, The Centers for Disease Control and Prevention (CDC), local authorities, emergency contacts to different locations—all features accessible on web, mobile, in Teams.
The Power Virtual Agents Crisis Response BOT released by the Power Virtual Agents team helps people get needed information quickly in a chat interface that can also be website embedded.
2. To help support the increased demand on contact centers during the COVID-19 crisis, Dynamics 365 Customer Service (including Digital Messaging) is available free of charge for upto six months. With omnichannel capabilities of Dynamics 365 Customer Service, contact center employees across sectors can provide remote yet consistent personalized support in handling the massive call volumes.
3. A Patient Scheduling and Screening Template introduced in mid-April 2020 to help healthcare providers scale and manage COVID-19 screening and assessment. It combines the functions of MS Dynamics 365, Microsoft Power Apps and Health Bot Service extending the functionality of MS Dynamics 365 Healthcare Accelerator to optimize care coordination.
Zoho CRM
1. The SaaS major has launched an ambitious campaign, 'Swadeshi Sankalp' (Make in India pledge), under which the company is set to provide relief to education and government sectors of the country with the needed software that has been built in India and run on Indian data centres. By employing Zoho's secure Indian data centres, these sectors will get access to the brand's top-tier privacy and security practices across all products, with most of the offerings free for the next three months.
2. Post Covid-19 pandemic declaration Zoho launched Zoho Remotely, a remote work toolkit and offered it for free to all businesses until July 1. Currently, around 15,000 businesses globally, 18% of which are in India, are using Remotely.
3. A Small Business Emergency Subscription Assistance Programme has also been launched, which has benefited around 10,000 businesses, 12% of which are in India. To ensure that people have access to the latest data about the coronavirus, Zoho has created Covid dashboards as well.
4. The new mobile app, Zoho Classes has been developed to enable schools and colleges to connect with their students online. It replaces the need for educators to deploy multiple, disintegrated apps including video conferencing tools that were originally meant for business users and are, in some cases quite unsecure to use. For individualised learning environments including classroom breakouts or professional training, Zoho ShowTime facilitates virtual collaborative learning and interactive events.
5. The online meetings and webinar app, Zoho Meeting, is available for free for three months to government bodies. Under the ambitious Zoho Creator Covid-19 App Programme, Zoho builds apps for free for non-profits and government bodies involved in patient monitoring, food distribution, etc., using Zoho Creator, a low-code application development platform.
6. Zoho is also extending free licences of Zoho Desk, a customer support software to all state governments for enabling them to help citizens via Covid-19 response call centres.
Other majors like SuiteCRM and SugarCRM have focused on ensuring seamless operations for all their services, with SugarCRM ensuring Extension of Security Support for all Sugar Enterprise and Professional instances on version 8.0.x, through October 30, 2020. 
This pandemic needs long-term and innovative procedures in place to ease the burden on every section of the society and firms rooted in business sustainability, steering the SaaS-based CRM market have definitely realised that. 

*The mentioned cos. and their services are evolving; information has been gathered from their official websites and legitimate media portals.