The ultimate goal of every organization is providing customer satisfaction. Regardless of the size of the business, every company has a dedicated team solely responsible for customer support and keeping their records. And Customer Relationship Management (CRM) helps them to do so. If you are not available with the customer from the beginning of trade, you might risk the opportunity of a conversion.
Now CRM is only as functional as data provided in it. You can add value to your marketing, customer support, and team management by integrating different solutions with it. You could never realize what you are losing by leaving your website alone. Integrating your CRM with your business website is very beneficial for capturing new leads and also for team management. For a better understanding of how you can attain the best out of this integration, here we outline a few benefits.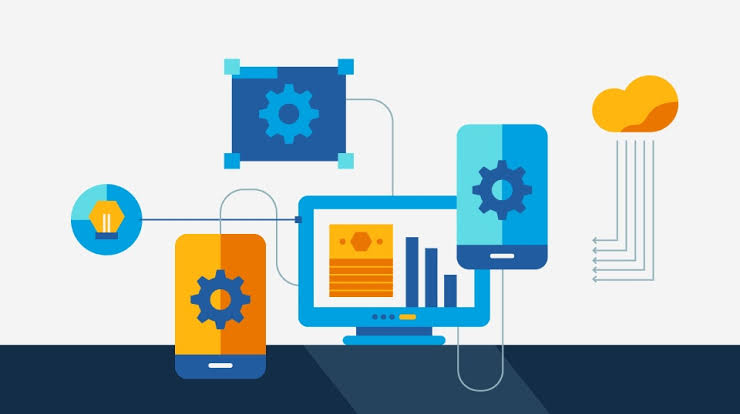 By integrating CRM with your business website, you create a single data source for each contact. It eliminates the manual updating of data, which helps in curbing down the duplicity, or possibility of human error. With the expansion of business, the end number of data received by your website gets stored in your CRM at a centralized dashboard. Your team to provide better customer support then uses this data. It enhances your team productivity and eases the conversion process by providing ready to use data in CRM.
Having incomplete knowledge about your customers is far dangerous than not knowing them at all. The team needs to make an accurate profile of the customer to deliver the relevant deal and more personalized experience. By the integration of your website with CRM, your team can get a clear picture of customer interaction with the brand. It helps the team in understanding client expectations from the brand so that they can close the deal by targeting the prospect and deliver the service they need.
Customer churn is kept to a minimum
"7 out of every 10 of your customers will leave the brand if they feel ignored".
As a result of decreased first resolution time and effective follow-ups, the customer is convinced that they can reach the brand anytime, and their query is addressed on a priority. The automated message, in response to the regular feedback, creates a positive impact on the customer's minds and helps in the conversion of successful sales.
Less manual efforts, more productivity
Keeping your website updated requires a lot of manual efforts if it is not integrated with CRM. The sales team needs to export the data from the site and import it in CRM. This process is, however, very time-consuming. Also, there is always a chance of human error or duplicate data. By integrating these two systems, you can reduce the manual work, provide accurate and more reliable data to your team, allowing them to focus on providing customer support.
A sale is the result of the combined work done on customer satisfaction, data management, and efficient resource. By integration of CRM and website, your sales team can focus on customer requirement as they always have ready to use data with them. These records help the team in making market strategy by targeting consumer prospects.
CRM Friendly Website CMS Platforms
Content Management System (CMS) software is used to manage a website's design, graphics, content, and code. There are ample of CMS that is CRM friendly. You can integrate this two software to boost up the power of your CRM and increase sales. Let's have a look at the best CRM friendly website platforms.
The integration of Shopify with your CRM allows you to create a complete and comprehensive customer profile so that the marketing team can understand the buying pattern of consumers and draft the most relevant promotional messages. Shopify provides your team record of customer activity of the site and how they are reacting to different promotional campaigns.
Magento is a top-rated eCommerce platform. The integration of this software with CRM helps your sales team to understand the typical behavior of customers and deliver the most personalized offer to them. It provides an analytic and detailed dashboard of customer information. The company can also customize their Magento dashboard by choosing a different field as per their requirements. When integrated with CRM, Magento helps in keeping track of customer interaction with the brand and also eCommerce metrics (average order value, conversion rates, the return of investments).
Wix is highly intuitive and very easy to use. Its template editing tools provide you the leverage to be innovative with your website layout and require the basic knowledge of HTML. It helps to make a beautiful web presence to generate more traffic. Integrating the CRM with the Wix helps in accumulating all the website's visitor interaction in one view dashboard and creates the fastest follow-ups. It streamlines the process of lead conversions.
Isn't it amazing how your CRM could talk to your website, provide the data of potential lead, and give you insight about what they want exactly? Your team does not have to waste their time on data entry and can focus on other essential things that matter to increase ROI. Well, our team can help you do all of these. We can help you in strengthening your CRM power by integrating it into your business website. We also help in training the team so the new dashboard and its interface won't overwhelm them. We assist in integrating the following CRM's:
Integrating your Microsoft Dynamics CRM with your website, market site, the storefront will unlock the new opportunity by streamlining the business process. It dramatically improves the quality of service you are delivering by providing more reliable and concrete data. Your team can make the best out of rich data that is available right in their CRM. The changes in customer contacts, invoices, and other information can be done within CRM and can push through the website. The updates are also sent to the customer. This helps in automating the tasks for the company and improving the customer experience.
Zoho CRM always tries to simplify the user experience by providing various features. Integration of website and Zoho CRM, offer a platform for your website developer to save an ample amount of time with the simple edition and drag and drop functions. You can save all the customer records from the website into your CRM automatically, which helps your customer support team in providing high-class service. It helps in capturing the consumer activity on-site, replies to various feedback forms, field mostly hit by the customer so the team can have a clear picture of consumer expectation.
Integration of Salesforce with the business website helps your sales team to close the deal faster by tracking the customer data and interaction in one place. It helps your organization in making insightful decisions with the most accurate and updated data. It also offers you to automate the process by circulating the automated message in response to the standard activity done on your website, such as pushing the feedback forms and other records right into your CRM. The quick reply or acknowledge to the customer's business make the impression in the customer's mind that the brand is more focused and prioritized towards them. This ultimately helps in getting more conversion and maintaining a healthy relationship with customers.
If your company uses SuiteCRM and has a business website, then by integrating the two can add more value to your brand marketing and efficiency to your team production. This integration allows your team to track customer interaction without switching between multiple programs. Also, it automatically captures the data from the website, which lessen the manual work. Many companies spend a lot on feedback forms and surveys on the site, which can go in vain if the data is not used correctly. This integration captures the lead details from filled form and stores it into the CRM for your team to have the list of contact of potential leads and data of service they will require from the brand.
CRM is beneficial in providing high-quality customer support, improves sales, and even assist in team management. And the benefits of CRM rises when integrated with your business website. These benefits include the automation of the lead generation process, accumulating reports in one view dashboard, and reduced response time for the customer.
Furthermore, if you want to make the best out of your CRM and your website, our team can help you. Advanz101 experts helps with different CRM integration that proves to be very beneficial for getting more and faster ROI. Get in touch with our team, so we can help you in analyzing your business needs and finding the perfect solution for your business.