Though it is not easy to acquire sales deals in the ultra-competitive 21st century, sales professionals need some 'X' factor in addition to implementing the right strategies and methods to successfully close sales deals. Knowing your potential and existing customers is also not enough; the drive, grit, empathy, and efficient usage of the appropriate SaaS technology mix makes things work.
Advanz101 Business Systems Inc.., a Salesforce registered partner equips businesses from different industries with the right Salesforce solutions to help them reach their goals. These solutions are an umbrella and encompass many technologies that help businesses reach their prospects. Advanz101 Business Systems believes in their 'Together We Grow' motto while dealing with its clients and aims at creating meaningful technological experiences for its customers.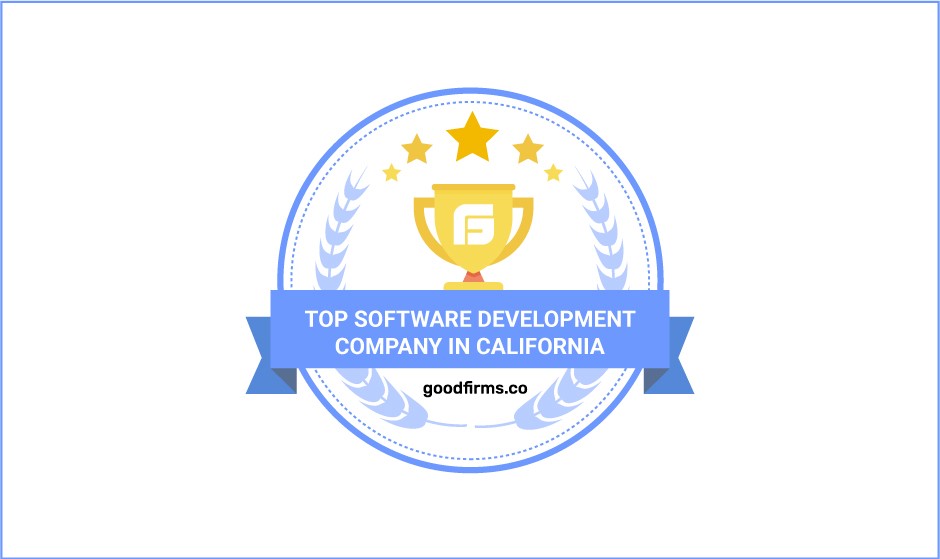 Headquartered in San Jose, California, and having a global footprint with offices in USA, Australia, and India, Advanz101 Business Systems Inc. came into existence in 2007 as a top-tier technology consulting partner and solution provider to global businesses. It is an ISO 9001:2015 Certified Company that excels in agile software development, mobile & web app development, web designing, testing, maintenance & support, and consultancy services. It majorly implements and facilitates Salesforce CRM solutions to meet varied business needs of its customers.
Advanz101 Business Systems' Top-Notch Tech Services
Advanz101 is a steadfast technology partner and a renowned provider of Salesforce development and consulting services. They provide their services to Canada, USA, India, and its globally located clients. Many prominent enterprises and brands significantly adopt the company's niche expertise and Salesforce solutions. Their Salesforce specialists take all the projects responsibly, resolving all the challenges to deliver multifaceted success and positive outcomes for different brands. The company is rated as the top software development company in California by GoodFirm, reflecting their potential growth and demonstrated success.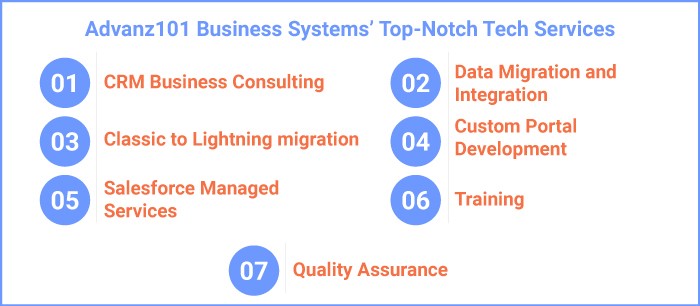 The company promotes software products and components and streamlines sales, service, and marketing activities by assisting sales, marketing, service, and IT teams to connect with their customers utilizing this Software-as-a-Service and Platform-as-a-Service platform – Salesforce. Developing custom applications on the Lighting Platform, uniting multiple products for app development on the Salesforce App Cloud platform, CRM Analytics, external collaboration, and custom portal creation using the Salesforce community, powerful digital marketing for B2C and B2B marketers, customers' case tracking and resolution via multiple channels empowered by Salesforce aim at improving a company's interaction management and relationship with existing and potential customers.
Why is Advanz101 Promote Salesforce focused?
With 15+ years of experience in the tech industry, Advanz101 has accomplished over 150+ tech projects for over 125+ clients across the globe. The company builds a customer-centric business for its customers. It comprises Salesforce Certified developers, consultants, and CPQ experts and implements best practices for CRM strategy and Salesforce optimization for marketing, sales, philanthropy, healthcare, and service industries. The company supplies effective software products based on Salesforce cloud technology, such as Automotive Cloud, Health Cloud, Sales Cloud, Revenue Cloud, Non-Profit, Customer 360, and Salesforce CPQ.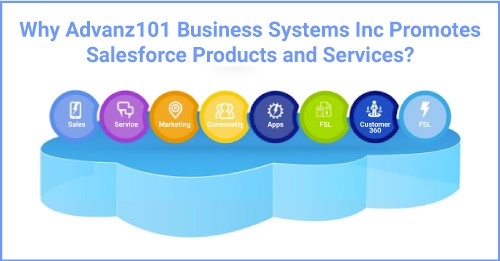 Implementing Salesforce Solutions to Power Sales Growth
Advanz101 Business Systems Inc. is always focused on sales improvement and productivity enhancement-related solutions while controlling business costs. The company has introduced few exceptionally effective tools and services to achieve this entrepreneurial efficacy. Two of the most prominent tools are Salesforce CPQ and Sales Cloud.
Salesforce CPQ
Advanz101 makes the quote-to-billing journey for a business easier by providing best-in-class Salesforce CPQ solutions. These sales tools quickly and accurately generate quotes for orders. For advanced CRM systems, ERP solutions, and other business technology, CPQ applications ensure accurate data integration. The critical CPQ services offered by the company are as follows:
Salesforce Product, price order configuration, and quote generation
Migrating Salesforce data for products and price books etc.
Development and management of Salesforce sales contracts.
Proposal Generator – Proposals integration with DocuSign  
Invoicing process automation and electronic signature integration.
Subscription billing, payment collection, and management.
Diverse tax systems management.
Salesforce CPQ and Billing for Salesforce Communities  

Sales Cloud
Salesforce Sales Cloud drives more sales and closes best-of-the-class deals for their customers. It is a cloud-based application that accumulates a business's entire sales data and helps sales teams in fast-selling through innovative ways. The tool effectively centralizes customer information, records the sales interactions with the company, and automates several daily tasks that the salespeople manually perform. Check out the critical Sales Cloud services offered by the company:
Campaign Management
Leads Management
Accounts Management
Contacts Management
Opportunities Management
Quotes Management
Product Management
Price Lists and Discount Management
Forecasting
Reports and Dashboards 

Trusted Partners of the company who feel that it is constantly riding on the path of success by helping others are listed below. 

The company owns many happy customers. Testimonials from a few of them are showcased below.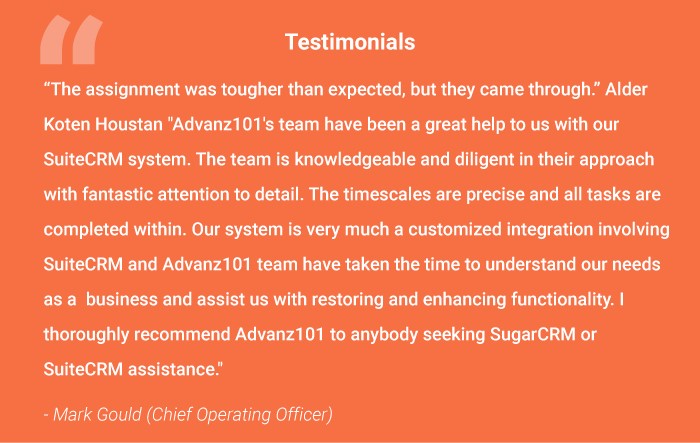 GoodFirms Research Methodology 
As a leading review and rating service provider, GoodFirms caters to global businesses and tech companies. It simplifies all steps of the research process conducted by the firms to find the best partner and assist registered companies in accessing the database comprising over 60,000 positive client reviews to choose whoever fits them for collaboration.
Conclusion
Advanz101 has always shown its potential to meet its clients' demands to supply quality. As a Salesforce products and services provider, the company tops the charts among its counterparts and displays great signs of future growth. 
About GoodFirms
Washington, D.C. based GoodFirms is a reputed B2B research and reviews firm that aligns its efforts in finding web development and web design service agencies delivering unparalleled services to its clients. GoodFirms' extensive research process ranks the companies, boosts their online reputation, and helps service seekers pick the right technology partner that meets their business needs.