IT Solutions for Every Service




IT Solutions for Service Industry
CATERING TECHNOLOGY TO SERVICE INDUSTRY
The rising importance of services in the global economy alongside manufacturing is becoming an inherent component of many countries' economic growth. As key global markets witness this radical shift of an increasing share of the services sector across almost all countries contributing to the world GDP, we take you miles ahead of the competition with our best-in-class service industry solutions. 
To survive the aggressive competition in the services sector, we help you re-evaluate your processes and your existing ERP system. Our solutions enable businesses in the services sector to deliver the best service possible to their clients. With us on board your service enterprise will be able to maximize resource utilization, smooth project management and execution, and better management of time and expenses.

CRM Solutions for Service Industry


Approach your customer relationships with the best-in-class CRM solutions from ADVANZ101 Business Systems Inc. Our solutions are constructed keeping in mind the cutthroat service sector environment. For efficient customer engagement, project management, sales management,  and other diverse needs of any business operating in this sector, we provide tailored solutions to reduce costs and boost long lasting customer engagements. Most service industry solutions using CRM services go for leading platforms and we cater them with:
Salesforce for Service sector

MS Dynamics for Service sector

ZOHO CRM for Service sector

SugarCRM for Service sector

SuiteCRM for Service sector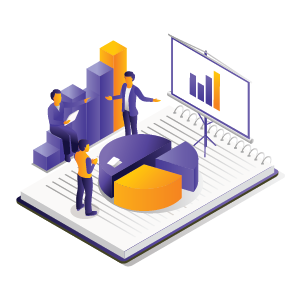 Enterprise CLM Solutions For Service Industry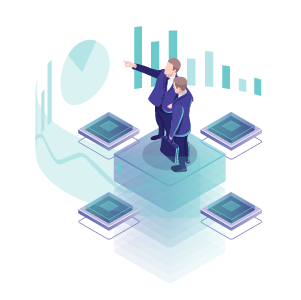 Our trusted solutions automate and streamline contract lifecycle management and business processes for high efficiency, slashed costs, improved margins and corporate agility, and assured compliance. The CLM solutions we offer are well suited for any industry, sector, and organizations of all sizes and complexities. Our iterative development approach for the service industry ensures that our solutions are on trend with industry needs.
For reduced costs and fast ROI

For improved productivity and increased revenue opportunities


BA and BI Solutions for Service Industry


Good management relies on informed decisions. And those informed decisions cannot be taken if there is an absence of a holistic and the right business analytics solution. Our solutions enable users with little or no programming background to draw insights from easy to comprehend visualizations. On selecting appropriate BI tools for your business you can draw maximum insights to build strong business models and qualify risks.
For bringing together disparate data and drawing strong business intelligence

Tools – Power BI, Talend, Tableau, MySQL, TIBCO Jaspersoft, MongoDB, etc
Salesforce for Service sector

MS Dynamics for Service sector

ZOHO CRM for Service sector

SugarCRM for Service sector

SuiteCRM for Service sector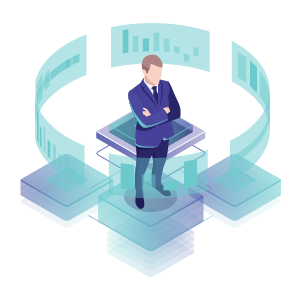 Automation Testing Solutions for Service Industry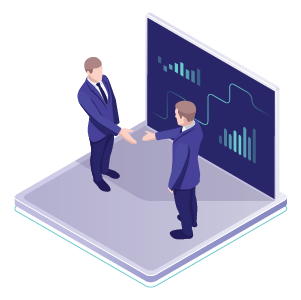 Irrespective of the service's nature i.e. business, social, or personal, our subject matter experts with deep industry understanding ensure smooth business flows and quality assurance. With the help of our test engineering professionals we test beyond the obvious and reduce the test cycle time. Our vast expertise backed by an exclusive ability in software testing perches you ahead of your competitors in the service sector.
We extend end-to-end automation for test ecosystems

Domain experts in Java, Selenium, Calabash, Appium, Cucumber, QTP, MTM, Test Partner, and AppPerfect Test Studio
Consulting Services for Service Industry


Our onshore and offshore support services result in significant cost savings while ensuring high quality of service delivery. We have refined our methodology and processes over due course of multiple consulting engagements that help businesses in the service sector achieve operational excellence at a reasonable cost. We offer production support for OS issues and Database support along with:
Technical and functional consulting

Custom development, enhancements, upgrades and IT helpdesk support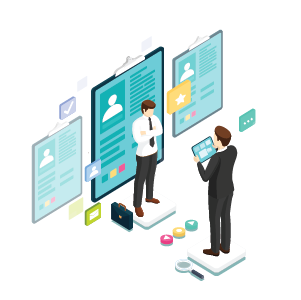 Mobile and Web Development for Service Industry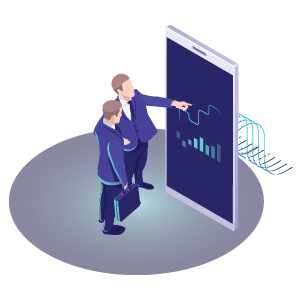 We meet our clients' requirements with a full stack of on-demand and other kinds of application development services that include a user friendly UI/UX design, back-end implementation, capability to integrate with multiple internal systems along with data security assurance. Cloud, Custom Web Solution, and CMS are dealt with due expertise while Cross Platform, Enterprise Mobility, IoT, and Responsive Web for mobile to thrive in steep competition.
Web Ecosystem – PHP, .Net, Java

Mobile Ecosystem – iOS, Android, Phonegap, Windows
IT Solutions for Every Service
Solutions meant for 'every service at fingertips' Environment