Providing Superior Business Services for MS Dynamics CRM
Microsoft Dynamics Professional Services
We offer superior business services for Microsoft Dynamics ERP and CRM to our clients by ensuring high quality of delivery and cost performance. Our adept team helps our clients create exceptional value and build and steer change to reinforce their business goals and objectives. At a vantage place of being a leading MS Dynamics CRM developer and with over fifty thousand man-hour development experience for Microsoft Dynamics in tow, we assure the best service quality and implementation success rate. We help growing businesses accelerate their growth rate with on-time service delivery, our implementation success rate, and best of breed resources for our entire scale of MS Dynamics 365 services.
Our Microsoft Dynamics CRM development services aim at enabling companies to deliver amazing customer experiences via intelligent and customized solutions. We provide end-to-end customer engagement solutions so that companies can deliver customer experiences that are personalized, proactive and predictive.
Why Microsoft Dynamics 365 for business?
We offer a full suite of Microsoft Dynamics 365 CRM solution along with mobile app development & cloud services that ensure a boost in collaboration, transformation, customer satisfaction, productivity, and ROI.
Unlimited Application Troubleshooting
Data Migration Tools
Proactive Response to Alerts
Port and Network Device Monitoring
Backup and Recovery
Process enhancements
Sitemap designer for apps
Power BI
Dynamics 365 app for Outlook
Cortana Integration
Customer insights
Web API enhancements
Activity sorting control
Programmatic management of product properties
Define access permission for modular business apps
Use form scripts to add icons with tooltip text for view columns
Client APIs for creating and managing records in Dynamics 365 mobile clients
Server-to-server authentication
Editable grids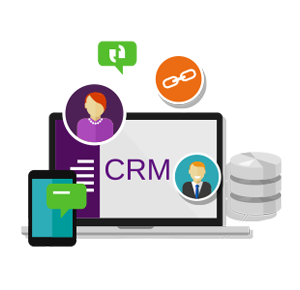 CRM Consulting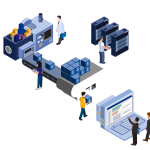 CRM Data Migration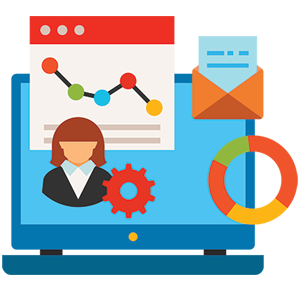 Support & Maintenance
How MS Dynamics CRM can help?
MS Dynamics for Marketing
MS Dynamics CRM integration allows you to seamlessly integrate your email marketing with your CRM. Manage your marketing lists and subscriptions to provide your sales team with detailed information about which emails were sent to a contact.
Create powerful SMS campaigns as well as integrate SMS marketing in your multi-channel campaigns. Dynamics Marketing support both outbound and inbound SMS marketing and truly enhances your productivity as a modern marketer.
Connect to GoToWebinar, WebEx, Eventbrite and Cvent. Tracking becomes simple when all information is located in one place. Event attendance can be tracked in the contact record, which contributes to a full view of the client's history
CRM App for Outlook & Exchange
Track emails, add contacts from within an email or even create new records to track emails against the browser on PC or Mac or mobile browser on phone.
View sales data in familiar Excel templates, perform what-if analysis, and upload the changes, export and analyze data in Excel from your mobile device with added support for the CRM for tablets and phones apps.
Our skilled MS dynamics crm developer helps you find what you need and discover new content and connections on a dashboard in Microsoft Dynamics CRM Online.
OneDrive enables how users store and share contextual content in CRM. Users can get a consolidated view of documents across OneDrive for Business and Office 365 Groups within the context of the CRM record.
With one click users can easily generate a document from CRM data using pre-defined Word and Excel templates. Authors can manage the pre-defined templates and using a wizard like flow build custom templates in Word or Excel.
Using tools like Marketo and thereby create a robust lead generation process.
MS Dynamics for Field Services
Connected Field Service for Dynamics 365 helps service organizations move from a costly break-fix model to a more proactive service model by combining monitoring and predictive maintenance with Internet of Things (IoT)
Cloud Intelligence with Azure IT Suite and Azure IoT Edge managed services can Integrate your existing devices and systems with IoT solutions that can be customised to your specific needs.
Microsoft Dynamics 365 for Field Services built-in intelligence helps you resolve service issues before they occur, reduce operational costs, and deliver positive onsite experiences provide a seamless, end-to-end service experience with Dynamics 365 for Field Service and increase customer satisfaction with intelligent scheduling, native mobile support, and remote asset monitoring.
MS Dynamics Mobile service solutions
Advanz101 has considerable experience of integrating MS Dynamics Mobile Offline Support that enables to work even when there is interruption in connectivity. Users will be able to create, change and delete records while offline. Automatic playback of offline actions helps synchronize local changes with Dynamics CRM Online.
Enables to view documents in context of opportunity, case or any other entity, within the CRM mobile apps. Users can seamlessly open various Microsoft Office documents stored in SharePoint or OneDrive for Business from within the CRM mobile apps.
Our expert team of MS Dynamics developers will understand your business needs and will provide app linking that enables other mobile apps such as email to link and directly navigate to a record, view or dashboard within the CRM mobile app.
MS Dynamics social CRM service
Social Listening & Social Analytics
In addition to Twitter, Facebook, Blogs , Videos and News, you can search and explore boards/forums and custom sources via RSS. This includes multiple language support and internal non-public sources, like Yammer etc.
Productivity & Intelligent Social
Automatically detect potential leads vs cases by identifying potential cases coming in through social channels to increase team efficiency for sales and service organizations.
Group Collaboration & Custom Roles
Enables processes and workflows centered around groups. Define and set up groups and roles to provide a more streamlined cross-group collaboration experience.
Transforms social interactions into end-end customer experience with the ability to create CRM actions like cases and opportunities from social posts. Define and set up rules to automatically create CRM entities through Social Engagement.
Customized Dynamics 365 Solutions
Combining MS Dynamic's Power with Industry Expertise