The healthcare industry is transforming from fee-for-service to value-based care. The value-based care is now considered necessary due to rising healthcare expenses, extra healthcare spending linked to unnecessary and inefficient services, and unorganized care. These elements and increasing patient expectations have opened the door for adopting value-based healthcare. Value-based care's main objectives include improving patient experience and delivering care through a collaborative chain of actions with quantifiable results.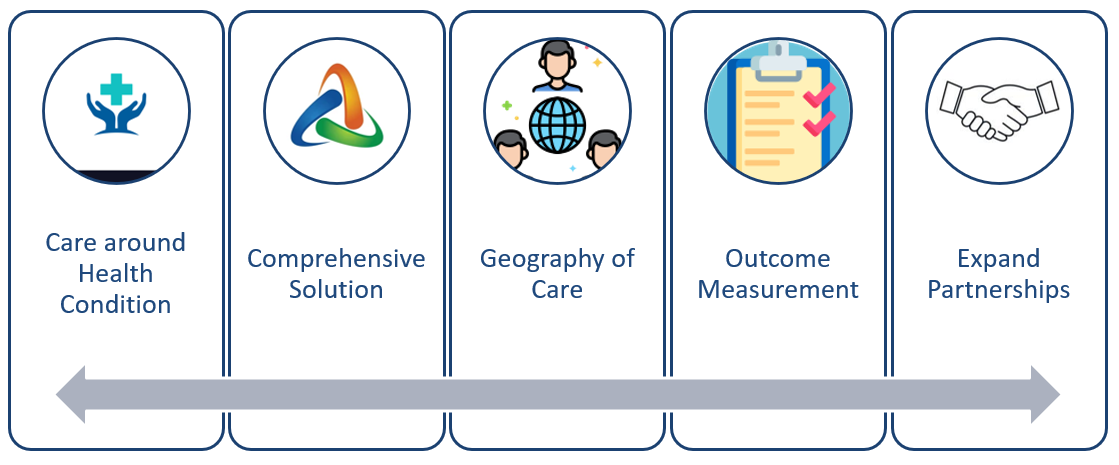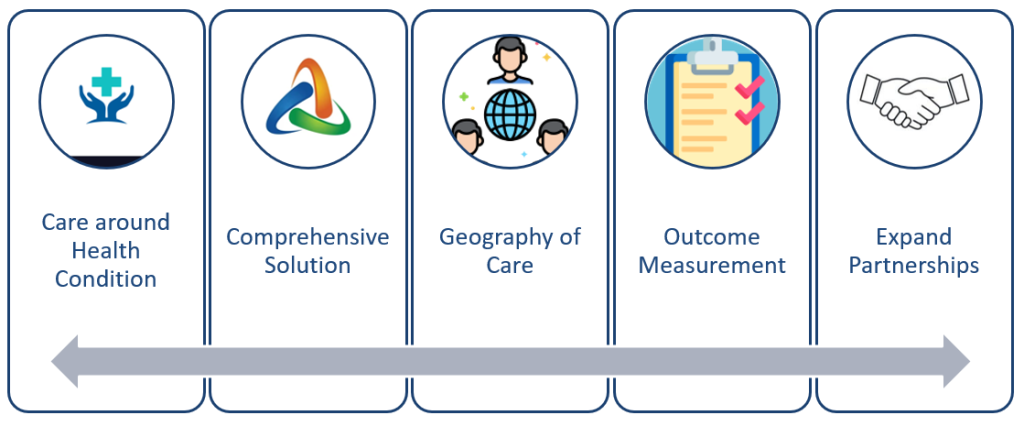 Figure1 – Framework for value-based healthcare implementation
To satisfy patient expectations, healthcare providers must implement cutting-edge technology like Salesforce Health Cloud as demand for value-based treatment, transparency, and consumerization of healthcare rises. The well-known Salesforce CRM platform serves as the foundation for Salesforce Health Cloud. It's a patient relationship management system that uses cloud computing to give customers access to intelligent, connected, and customized information. It is an integrated solution that harnesses the power of technology to build an ecosystem that enables all stakeholders—patients, payers, providers, administrators, and specialists—to obtain the information they require in real-time at any time and on any device.
Several capabilities are available right out of the box to allow value-based care in Salesforce Health Cloud, and only minor customization is required. A few of these features are described below:
Chatter and knowledge articles can improve clinician coordination and communication and enhance health outcomes.
The Salesforce Health Cloud's processes can be customized or set for a list of specific non-clinical needs. Service Cloud can be used to monitor the effectiveness of non-clinical needs delivery.
A customization can be done to incorporate Value Drive Outcome and TDAB costing model in Salesforce Health Cloud to reduce the cost.
Salesforce Knowledge can be used in Experience Cloud Site (public site) to expand the knowledge and partnership within the healthcare ecosystem.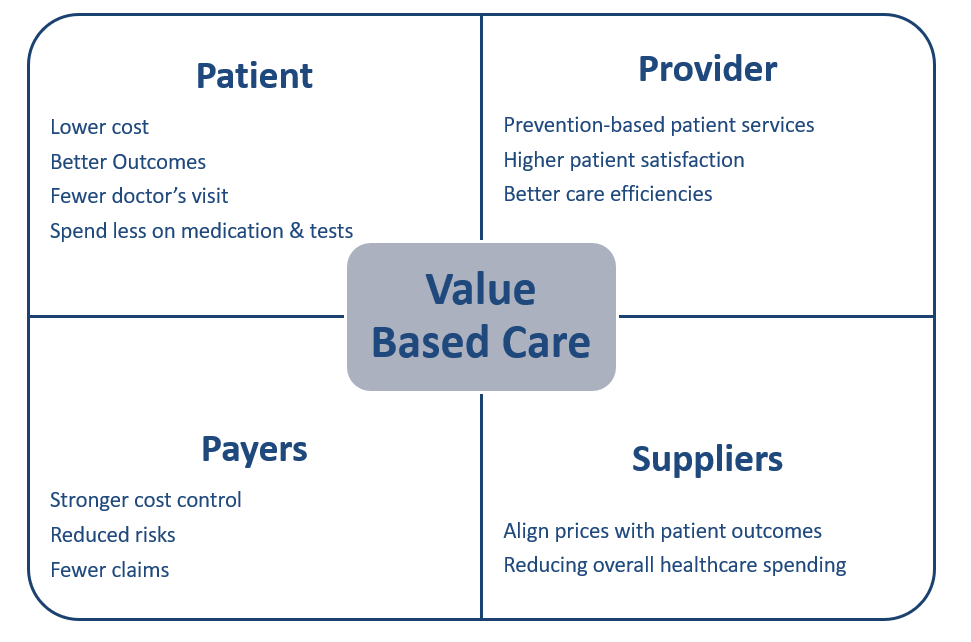 Figure2 – Benefits of value-based healthcare
Implementing Salesforce Health Cloud for a value-based care system has various advantages for patients, payers, providers, and suppliers like medical devices and pharmaceutical companies.
Patient's Benefit
Implementing Salesforce Health Cloud has many benefits, including connected patient interaction to deliver excellent, value-based care.
The Salesforce Health Cloud's unified health feature creates a holistic profile for each patient that includes clinical and non-clinical information. Consequently, this leads to better outcomes and fewer visits.
Care plans for patients are efficiently orchestrated and managed with Salesforce Health Cloud Care Management, leading to better outcomes. This involves keeping patients engaged in their health while recording and managing eligibility, enrolments, goals, problems, social factors, and other tasks.
Nurses, care coordinators, and other medical staff may connect and interact with patients on their preferred communication channel because of Salesforce's health cloud offering. Identifying the variations in their health-related data delivers personalized care and essential therapy before visiting the hospital.
Providers' Benefit
The Salesforce Health Cloud enables providers to take a patient-centric approach to healthcare and offers the following benefits:
Contains current information about patients, including profiles, conditions, appointment histories, care plans, and clinician and patient interactions, all in one location without switching screens or devices.
It connects the complete care team in real time on any device and establishes a secure patient community.
It provides intelligent care collaboration to physicians and care teams so they can more readily concentrate on the patients and tasks that require the most attention.
Payers' Benefit
Thanks to the Salesforce Health Cloud, payers now have a scalable digital platform that engages members effectively. Some of the main advantages it provides payers include:
By assisting health plans in automating various business activities, Salesforce Health Cloud harnesses the power of hyper-automation, boosting productivity, reducing time-to-market, and improving employee and customer experiences.
Health Cloud offers tools for payers to manage cost-effective, data-driven, high-quality coverage for all members to promote value-based care models.
Health Cloud and Experience Cloud integrate to produce omnichannel member, provider, and partner experiences, letting health plans provide personalized and high-touch care at scale.
Supplier's Benefit
Medical device firms can benefit from Salesforce Health Cloud in this new era of value-based care by changing their business strategies, concentrating on their customers, and developing closer relationships with their patients.
Salesforce Health Cloud facilitates creating and expanding patient programs to enhance patient outcomes, encourage patient involvement, and lower operating expenses.
Salesforce Health Cloud enables the creation and development of patient programs to enhance patient outcomes, promote patient involvement, and lower operational costs.
Real-time information can be delivered throughout the supply chain with connected assets using Internet of Things (IoT) technologies which help ensure value-based care.
Salesforce Cloud Health is a comprehensive platform that provides all the capabilities a healthcare professional requires to give a better experience to patients. It assists in lowering costs, readmissions, and medical issues. It places the patient first and assists in the formation of relationships with them. It plays a significant role in transforming the present free-for-service business model to value-based care.
With many years of experience in healthcare and associated technologies, Advanz101 Business Systems is a trusted partner of Salesforce CRM solutions and consulting services.
Learn more about how Advanz101 Systems can help you overcome the challenges associated with adopting Salesforce Health Cloud.
References
https://www.ncbi.nlm.nih.gov/pmc/articles/PMC7185050/
https://www.isc.hbs.edu/health-care/value-based-health-care/Pages/default.aspx
https://trailhead.salesforce.com/content/learn/trails/deliver-great-patient-care-with-health-cloud